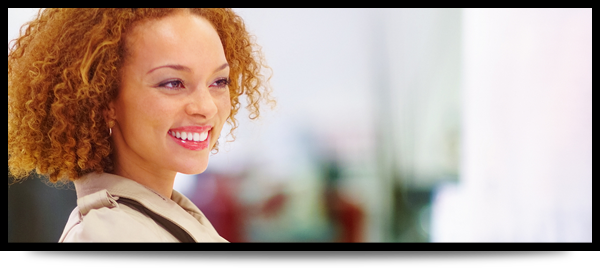 Studies show that when people feel good about themselves and their appearance, their self-confidence improves. Greater self-confidence leads to greater success at work and in relationships. Our cosmetic procedures may be just what you need to feel better about yourself and to give you a bright beautiful smile.
Veneers
Veneers are a popular smile makeover option that offers the look, strength and feel of natural teeth.
Teeth that are worn, spaced unevenly, chipped, cracked, crowded, or severely stained can be transformed using porcelain veneers, thin shells of durable and natural looking porcelain that bond directly to the front surface of your front teeth. The result is a natural, brilliant looking smile.
Contact us at Affinity Dental to find out if veneers are the right option for you.