About Your Dentist In Richmond Centre
Affinity Dental
Our Dental Clinic's Location
in the Heart of Richmond Centre
Affinity Dental Clinic
6060 Minoru Blvd #2021
Richmond, BC V6Y 2V7
Conveniently located inside Richmond Centre, next to Hudson's Bay and Purdy's.
Meet Our Amazing Richmond Dentists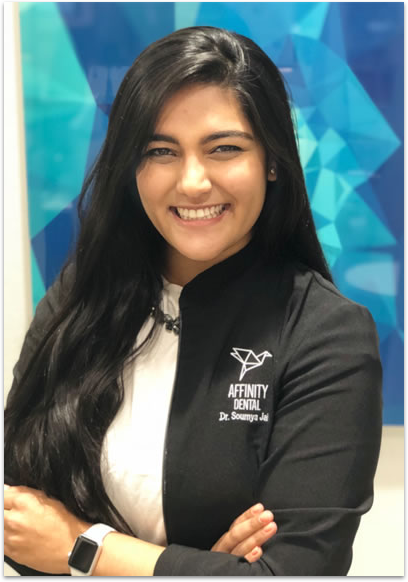 Dr. Soumya Jain
General Dentist
Dr. Soumya Jain B.D.S. (General Dentist) finished her dentistry in 2014 from the esteemed B.V.P.D.C.H in Pune, India. During her time in India, she was driven to participate in spreading oral health awareness. She practiced in rural parts of India alongside working in private practice for a year in Pune, India. Having grown up in Richmond B.C she wanted to return home to practice within her community. She continues her efforts in bringing oral health awareness here in Vancouver by volunteering in a non-profit East Vancouver dental clinic.
Dr. Jain always strives to provide her patients with high quality dental work and participates in continuing education courses to ensure she is up to date with the latest trends and techniques. Dr. Jain believes in delivering effective and efficient treatment to all her patients.
She is proficient in Hindi, Gujarati and Punjabi. Dr. Jain enjoys practicing all aspects of dentistry with special interest in Surgery and Cosmetic Dentistry. When Dr. Soumya Jain is not in the clinic, you can find her swimming, at the gym or preparing for her next adventure abroad.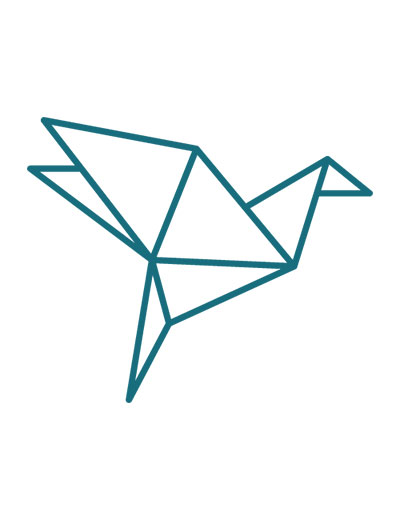 Dr. Navraj Dhanowa
General Dentist
Dr. Nav Dhanowa received his Doctor of Dental Medicine Degree from the University of British Columbia. After graduation, Dr. Dhanowa practiced in Kamloops where he provided broad-spectrum treatment to a diverse population and it's surrounding rural underserviced areas.
Skilled in a variety of dental procedures, Dr. Dhanowa enjoys educating his patients about their oral health and working with them to create a treatment plan that specifically suits their needs.
Being a profound believer in continuing education, he is always taking new courses to further his dental education and implement the latest technology to the treatment he provides. His goal is to always provide excellent dental care for his patients. Dr. Dhanowa is a certified Invisalign Provider.
Having grown up in Richmond, Dr. Dhanowa looks forward to serving the community that raised him. Outside of the office, Dr. Dhanowa enjoys hiking, running, traveling, and photography.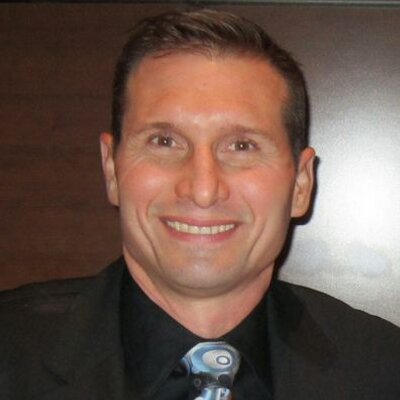 Dr. Doug Pauls
General Dentist
Dr. Doug Pauls has been practicing family dentistry since 1987 when he graduated from the University of British Columbia Dental program. Now he focuses on restorative and cosmetic dentistry, having participated in study clubs for advanced prosthetic dental treatment and endodontic therapy.
Dr. Pauls provides services in preventative, prosthetic (crowns and partial or complete dentures), periodontal, endodontic, and oral surgery. His continuing education focus is always to improve on the delivery of excellence in dental care for his patients.
Dr. Pauls was born in Winnipeg, but grew up here in Richmond, so his roots in our community run deep. He and his wife Alison have been married for over 30 years and have two grown children, and he is enjoying having also become a grandfather.
Dr. Pauls is active in coaching youth sports, and is a founder of BC Youth Spring Flag Football. Through this organization he works with Richmond minor football, as well as all Vancouver and Lower Mainland youth amateur football associations. In his spare time, he enjoys music, gardening, skiing, biking, and more.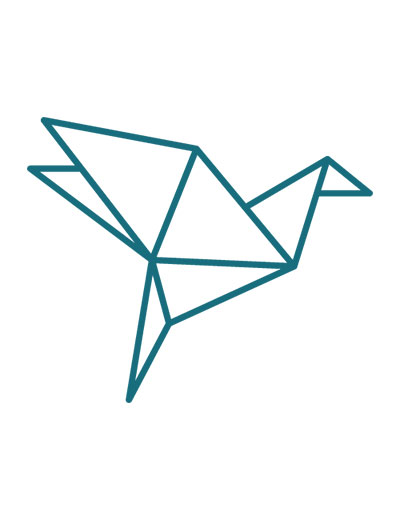 Dr. Ning Yuan
General Dentist
Dr. Ning Yuan graduated from the Nanjing Medical University (NMU) in China in 1984 and preceded to obtain a Master degree from NMU in 1991, specializing in Periodontology.
Dr. Yuan pursued a Ph.D. in Periodontology at the University of Olso, Norway for 4 years until 1999. In 2014, he passed the NDEB equivalency processing exams all at first attempt and was registered as a general practitioner in BC in 2015.
Dr. Yuan's dentist experience includes 12 years in China and more than 2 years in Canada. In addition to experience in tooth restoration, root canal, crowns and bridges, and tooth extraction, he has profound knowledge and skills in periodontal treatment.
Dr. Yuan has great communication skills and is fluent in both English and Mandarin. Dr. Yuan always provides the highest quality patient-oriented care and is consistently continuing his training through workshops and courses.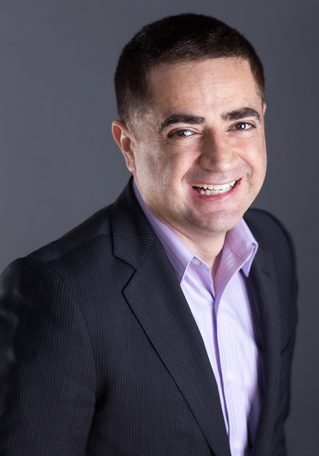 Dr. Ezzati
General Dentist
Dr. Mehrdad Ezzati, has been practicing dentistry as a General Dentist since 1997. He started at practising at his clinic Atlantis Dental in Vancouver's Yaletown. Dr. Ezzati is constantly learning and applying new dental techniques and technologies in his clinics, with the goal of making all of these impressive advancements in dental technology available to his patients as needed.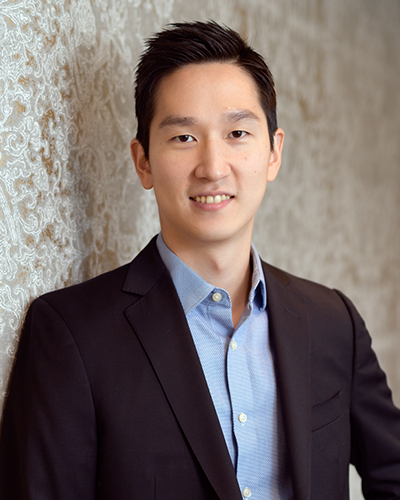 Dr. Chris Lee
General Dentist
Dr. Chris Lee completed his Bachelor's degree in Pharmacy and Doctoral degree in Dental Medicine at the University of British Columbia. He is a registered dentist with the College of Dental Surgeons of B.C., B.C. Dental Association, and Canadian Dental Association and has been practicing in Vancouver and Burnaby. Dr. Lee enjoys providing all aspects of general as well as cosmetic and implant dentistry and strives to deliver the highest quality care possible. Therefore, he is committed to continuing education and has been extensively involved in various dental study clubs. Dr. Lee has also completed various advanced levels of training in implant dentistry and Invisalign. He is widely and actively involved in several distinguished dental associations such as American Academy of Cosmetic Dentistry (AACD) and Implant Dentistry (AAID) as well as Academy of General Dentistry (AGD). In 2017, he was awarded fellowship with the largest implant organization, International Congress of Oral Implantologist (ICOI). He shares his passion, knowledge, and experience with fourth-year dental students at the UBC Faculty of Dentistry as a part-time clinical instructor.
Outside of dentistry, Dr. Lee loves to spend time with his wife Lauren and daughter Amber. His passion is watching and playing soccer but he also enjoys camping and photography as hobbies. Dr. Lee is fluent both in English and Korean.
Our Richmond Dental Clinic's Fantastic Professional Staff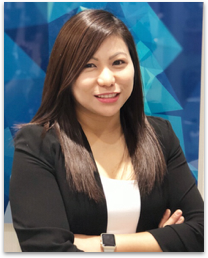 Mary Anne
Office Manager
Mary Anne completed her second year of Bachelor of Science in Engineering in the Philippines before she moved to BC in 2001. She graduated and gained her Medical Assisting diploma with honours from CDI College and has over 16 years of patient related service experience.
She is committed to overseeing the office operations and to making our patients and their families experience in our office a positive one! She works closely with the dentists to present you with the most suitable treatment plan options and financial accommodations.
Outside of dentistry, she loves painting, singing and road trips with her husband. She's most proud of her two sons and loves her adorable cat and Shih Tzus named Raine, Milo and Tinkerbell.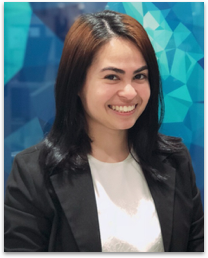 Sarah
Administrator
Sarah received her Office Administrative certificate at Langara College and had the opportunity to work as an administrator for the last 5 years.
She is friendly and grateful to work in a fun and caring environment where she learns something new every day.
She enjoys watching our patients' progress as they come in for treatment. Her hobbies are playing golf, watching movies and reading poetry books.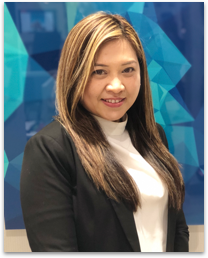 Sharon
Administrator
Sharon has over 10 years of customer service experience and gained her Dental reception certificate from the Richmond School Board in 2014.
What she enjoys the most about being an administrator is creating the good relationship with patients. She is dedicated to serving all of your insurance needs from verifying your benefits to helping you understand how they will work.
In her spare time, she loves to travel and spending her time with her family.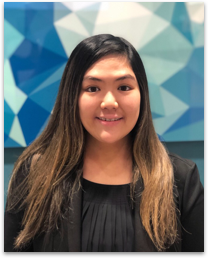 Samy
Administrator
Samy has been working in the dental field for 2 years. She has received her Dental Reception Certificate from Evolve Dental Academy in May 2019.
Samy enjoys creating a warm and welcoming environment for any patients that walks through the door. She finds it very rewarding when patients leave the office with a smile. She speaks Cantonese which helps her assist with any patients that speaks only Cantonese.
During her spare time, she enjoys listening to music, hiking and playing with her cat Hades.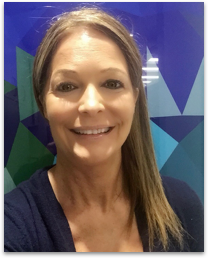 Colette
Administrator
Colette received her Dental reception diploma in 1998 from Vancouver Community College.
Her goal is to incorporate the wealth of knowledge and customer service that she has acquired to equip her team to best serve patients and their families.
Her hobbies outside of work are cycling, aerobics, Zumba & salsa dancing, hiking and shopping.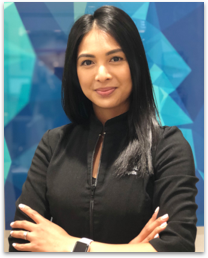 Aprille
Certified Dental Assistant
Aprille graduated in 2010 and gained her Dental assisting diploma at Vancouver Community College.
Her goal with every patient is to help them become comfortable with their treatment. She helps the dentist with patient`s progress moving forward to get the best results. She takes time to explain each procedure as treatment progresses so that patients have a full understanding of their dental care.
Outside of dentistry, she enjoys biking, yoga and spending time with her cute dogs Tigger and Tia.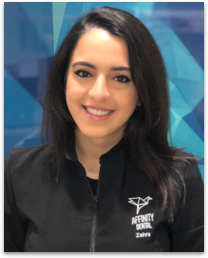 Zahra
Certified Dental Assistant
Zahra graduated from UBC/TRU in 2015 and received a BSc degree in Biology. Being a recent graduate from VCC dental program, one of Zahra's passions is helping patients feel comfortable in the dental chair, and ensures that her patients walk out smiling after their appointment. 
With her focus being on patient education, Zahra is able to provide individualized oral healthcare to each and every patient. She aims to help patients maintain and improve their overall oral health.
When not in the office practicing dentistry you'll find Zahra volunteering her time helping raise awareness about liver diseases with the Canadian Liver Foundation. She enjoys riding her bike around Stanley park and is often found in a match of tennis with her sister.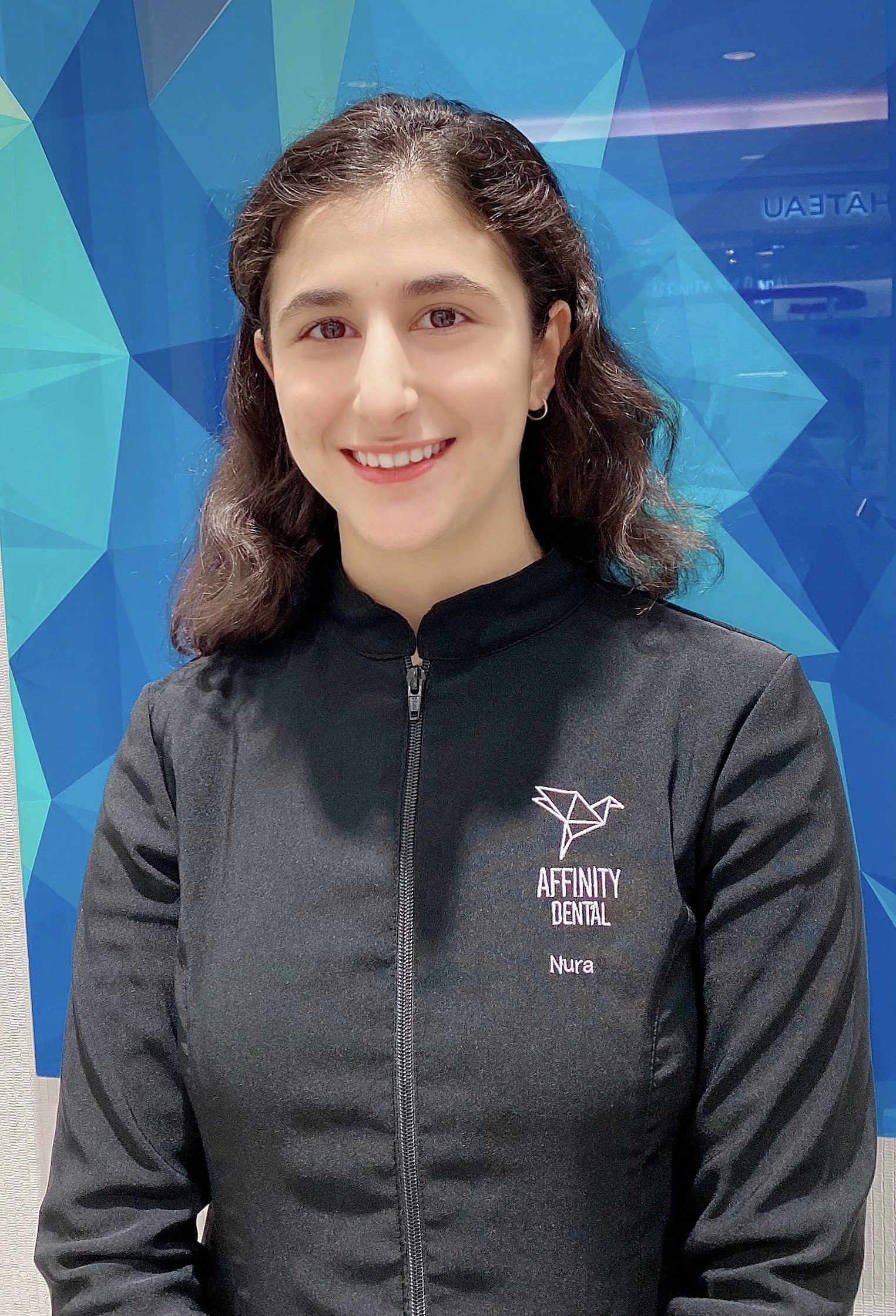 Nura
Certified Dental Assistant
Nura graduated from VCC's Dental Program in the summer of 2019. Her main goal is to make sure that all the patients have a great time on the dental chair and helping patients feel comfortable during their dental treatment. She also makes sure all patients leave their appointments with a nice big smile.
Nura's main focus is to help Educate the importance of good and effective oral care and how it affects their overall health. She can provide individualized oral healthcare for all patients to help maintain their oral health Regimen.
Nura works alongside the dentist to help patients get the best treatment and improve their dental health. She also helps patients have a full understanding of the treatment that they will be getting and ensure that we have answered any questions the patients may have.
Outside of Dentistry, Nura loves to Paint & Sketch, go biking, going on road trips & she loves to travel to see the world and learn all about their Cultures.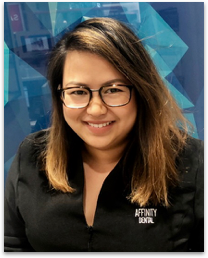 Jhem
Registered Dental Hygienist
Jhem completed the Dental Assisting and Dental Hygiene program at Cambrian College in the Ontario in 2014 and has always had a passion for dentistry.
She loves to interact with patients and make them feel comfortable during their visit. She finds it very rewarding to help patients understand the importance of maintaining optimal oral health.
Outside of the work, she loves travelling and spending time with her husband and their dog Benji.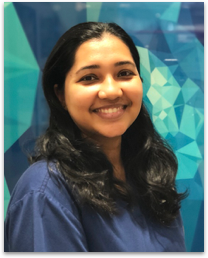 Siny
Registered Dental Hygienist
Siny earned her Dental Hygiene Diploma in 2018 from Vancouver Community College.
In her career, she strives to provide individualized care to patients while educating and informing them of their current oral health. She loves developing personal connections with her clients and helping them overcome their dental fear.
In her spare time, she enjoys spending time with family, reading, playing Badminton, and listening to music.
Affinity Dental Clinic is proudly owned by Dr. Mehrdad Ezzati and Dr. Amin Shivji.
Financing Options at our Dental Clinic
At Affinity Dental Clinic we offer a variety of convenient options for payment. If you have any questions feel free to contact us for more information.
dental insurance
We are pleased to work cooperatively with your insurance company. We will complete all necessary insurance paperwork and collect only your portion at the time of your visit with us.
payments
At Affinity Dental Clinic we accept Cash, Debit Cards, Visa, Master Card and American Express.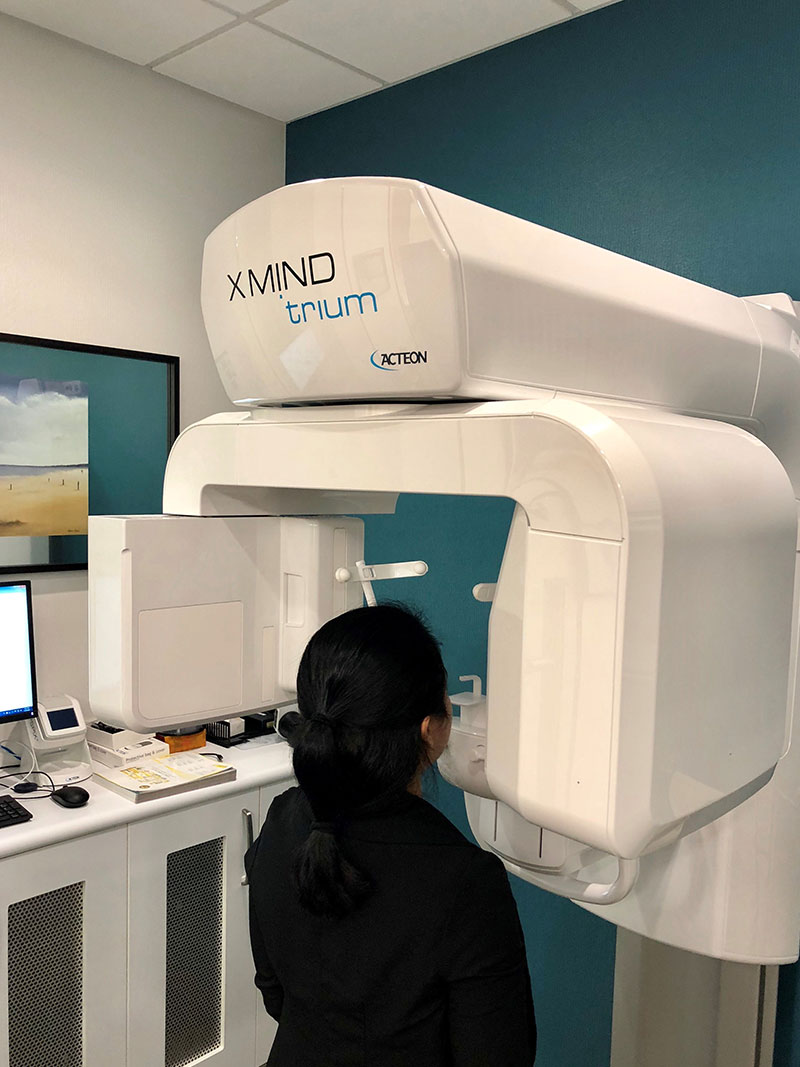 Affinity Dental has invested in digital radiography to enhance image quality in order our dentists to more accurately diagnose and detect problems. Digital x-ray technology reduces patient exposure by up to 90% when compared to film-based x-ray procedures used in the past!
Our office also provides CT (or computed tomography) scans, which are three-dimensional images of your teeth and bone structure that can assist your dentist in understanding how your teeth, their roots, and nerves are positioned, as well as your overall bone structure and thickness. It also has the added bonus of allowing your dentist to detect and monitor oral cancers.
Additionally, we also have an iTero® scanner in office, which allows us to scan your teeth for Orthodontic treatments such as Invisalign. Along with assisting in creating treatment plans for Invisalign iTero scans can help document changes in tooth and gum health and natural movement.
It's also easy and safe to transfer images between computers, to specialists, and so on. Last but not least, no film equals no waste for the environment, which is why digital x-rays, CT scans, and iTero scans are a green solution, too!
To learn more about our digital scanning offers or book an appointment, contact us today.
VELscope Oral Cancer Screening
The Velscope system shines a painless blue light in the mouth that allows your dentist to better see lesions such as cancer. If a lesion is found it is photographed under the blue light, measured, and followed up to make sure it is not serious.
Contact us to make an appointment to get your oral cancer screening today!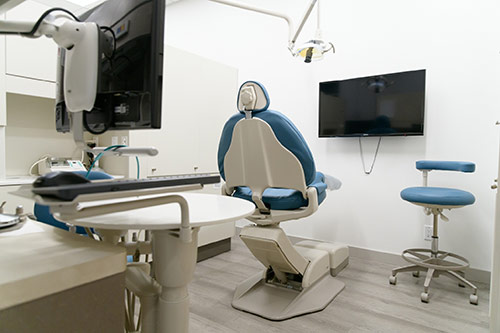 At Affinity Dental Clinic we take patient communication and education seriously. We're proud to offer a state of the art website and blog to keep our patients up to date with our latest promotions, service additions, and oral health news.
Photos of Our Richmond Dental Clinic
We truly appreciate all of the kind words we've received from patients over the years, however we are unfortunately no longer permitted to display testimonials we've received on our website, due to regulatory changes from the College of Dental Surgeons of British Columbia. Instead, we are now displaying reviews left by patients at third-party review sites.
Current Promotions from our Dental Clinic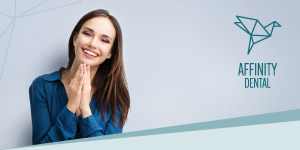 Invisalign for just $250 a month!
Get Invisalign for just $1,500 down and $250 per month for as little as 6 months!*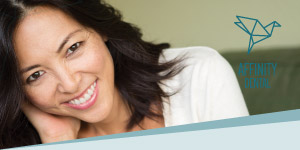 Dental Implant & Crown From $1,999
Dental Implant and Crown starting at $1,999 (Includes CT Scan and X-Rays)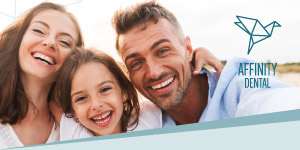 Friends & Family Referral Bonus of $50
Refer a friend or family member and receive a $50 Gift Card to Richmond Centre.