Cosmetic Dentistry in Richmond
Book Now With Our Friendly Dental Team
Because Dentistry Should Be Personal
Why Choose Cosmetic Dentistry?
Cosmetic dentistry addresses the appearance of your teeth. Having straight, white teeth is about more than dental health. It can give you the much-needed confidence to smile without hesitation. If you're uncomfortable with the way your teeth look, we offer a wide range of cosmetic services that can help you get the sparkling white teeth you're after, so you'll soon be flashing that gorgeous grin all over town.
Our Cosmetic Dentistry Services Near You
We offer a wide range of cosmetic dentistry options that are designed to give you a beautiful, healthy smile you'll want to show off. Whether you're interested in covering a gap, fixing crooked teeth, or simply getting a whiter smile, we have effective treatment options that can meet your needs.
Orthodontics
Orthodontics are used to treat a wide variety of issues with your smile, including underbite, overbite, gaps, and crooked teeth. Traditional orthodontics rely on a system of metal brackets and wires to adjust your teeth gradually and improve your smile. Every treatment plan is unique. Our staff can help you understand the specifics of how orthodontics may resolve your cosmetic issues.
Invisalign treatment is an orthodontic treatment that acts as an alternative to the conventional system of metal brackets and wires. With Invisalign treatment, you use a series of clear plastic trays to adjust your teeth gradually over time. Each tray is worn for approximately two weeks, then switched out for a new aligner tray. You must wear your aligner tray for 20 to 22 hours a day for it to work effectively. You will only take the tray out to brush your teeth and eat.
Though some patients need clear attachments on their teeth along with the aligner tray, Invisalign treatment offers a less visible alternative to wire braces. You may also be able to accelerate your treatment method with Invisalign while keeping your office visits to a minimum. Invisalign treatment is an option for most orthodontic situations. Discuss your options with one of our dentists to determine whether Invisalign treatment might work for you.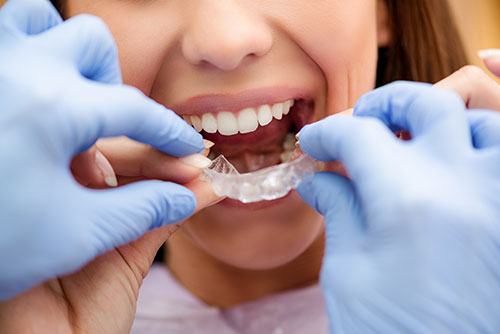 Dentures
provide a removable set of replacement teeth that can take the place of missing teeth. Complete dentures replace all your teeth, while partial dentures are used to complement your remaining teeth when you only need replacements for part of your smile.
Immediate dentures are placed right after the removal of teeth. Conventional dentures are fitted after the gums have healed, which is typically between eight and 12 weeks after the teeth are removed. Our dentists can help you understand your options and choose the best approach for your needs. With dentures, you can speak, eat, and smile with confidence even after losing several teeth.
Veneers are a popular smile makeover option that offers the look, strength and feel of natural teeth.
Teeth that are worn, spaced unevenly, chipped, cracked, crowded, or severely stained can be transformed using porcelain veneers, thin shells of durable and natural looking porcelain that bond directly to the front surface of your front teeth. The result is a natural, brilliant looking smile.
A veneer is a thin piece of porcelain that's applied directly to the surface of the tooth to change the appearance of your smile. You can use veneers to cover a small gap or chip or get instant whitening of your teeth. Veneers are a semi-permanent solution, typically lasting anywhere from 10 to 20 years.
To apply veneers, we gently buff the surface of the tooth, so the product can adhere better. This also helps to give you a more natural look, where the veneer lays flat rather than protruding from the surface of the teeth. Once applied, veneers look and feel much like your natural teeth. You will need to replace your veneers periodically, but with proper care, you can enjoy a long lifespan from this cosmetic treatment.
Contact us at Affinity Dental to find out if veneers are the right option for you.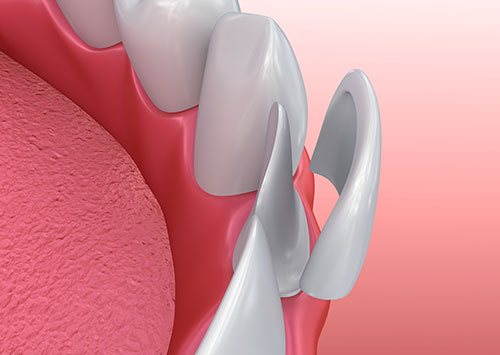 Composite fillings are a natural, tooth-colored choice for treating cavities. This is a popular alternative to amalgam or gold fillings, which are more visible in the mouth. With a composite filling, the material blends easily with the surrounding tooth, so you can treat your cavities effectively without changing the appearance of your smile.
Our cosmetic dental treatments are highly personalized. No two smiles are exactly alike, and we approach each case with your personal goals and needs in mind. You deserve to smile comfortably and confidently with no worries about how your teeth look. We can help you achieve this with our cosmetic dentistry solutions. Make your appointment now.
In-Office Teeth Whitening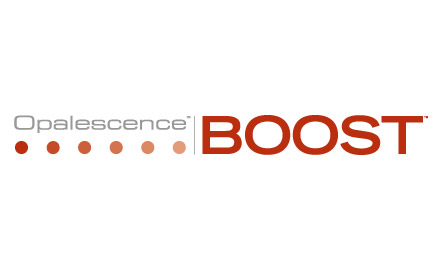 We offer in-office teeth whitening using Opalescence Boost Whitening, providing professional results in about an hour! With Boost Whitening, there is no need for a hot light to activate the process. This method of professional teeth whitening is great for anyone looking to whiten their teeth for any occasion with instant results. 
Book Now With Our Friendly Dental Team